ASDAH 2018 Conference
United Against Oppression: Navigating the Learning Curves in the Health at Every Size® Movement


Aug 3-5, 2018


University Place Hotel and Conference Center


Portland, Oregon, USA


Welcome to registration for the 2018 ASDAH Conference!
We are excited you will be joining us for a weekend of connection, learning, and fun. We have gathered an incredible line-up of speakers this year to represent our goal of UNITY in our shared efforts for liberation from stigma and oppression for all bodies.
While some of us have been doing this social justice work for decades, others of us are newer to the journey of exploring privilege and oppression. Similarly, while some of us are experts in the HAES® principles, others have just recently been introduced to these life-changing concepts. This year's conference is designed with these learning curves in mind, as we seek to unify under our clarity of the ASDAH mission, providing enriching content for everyone.
This year's conference theme is greatly informed by the last conference, "Difficult Conversations: Building Relationships in the HAES® Community and Beyond." We want to continue the work that started in 2015 and acknowledge that we are still learning and growing. On this journey, we are all students. We all have much un-packing and re-learning to do around the ways we have been indoctrinated into oppressive thinking by "othering" individuals, bodies, places, and cultures.
This conference is for all of us. We will have sessions for beginners in anti-oppression and HAES® work, and sessions for "veterans" in applying what they have learned regarding social justice in the context of their professional, clinical, or advocacy work. The goal here is to be welcoming and open to each other, understanding that we all have gathered unified in spirit to stand against size oppression around weight stigma, as well as others forms of oppression. We have all gathered because we care. We have a stake in this work because dismantling oppressive systems matter to us. We will create a brave space. Stronger through our differences, we are here to navigate the learning curves. Together.
Keynotes
Our Keynote speakers were chosen this year for their commitment to Social Justice and the HAES movement. These dynamic speakers represent years of work in the trenches creating visibility, access, and empowerment for people in larger bodies across the spectrum of intersectional identities.
Shilo George
Shilo George, MS is a Southern Cheyenne-Arapaho and Scottish international speaker, trainer, and owner of Łush Kumtux Tumtum Consulting, which means "a great awakening of the heart and spirit". Shilo received her Bachelor of Science in Art Practices in 2012 and a Master of Science in Educational Leadership and Policy with a specialization in Postsecondary Adult and Continuing Education in 2017, both from Portland State University.
Gloria Lucas
Gloria Lucas is a body-positive activist, punx-feminist, entrepreneur, and a public speaker. In 2014, Gloria started Nalgona Positivity Pride - a Xicana-brown-indigenous body-positive organization that focuses on the link between historical trauma and eating disorders - after personally struggling with an eating disorder. Gloria's work has been featured in the Huffington Post, MiTú , Bitch Magazine, and The Body is not an Apology. She lives in Compton, CA with her boyfriend and their two cats, Pepita and Mister Orange.
Linda Bacon
A scientist and acclaimed international speaker, Dr. Bacon is changing lives through her teaching, research, writing, and transformative workshops and seminars. She holds graduate degrees in physiology, psychology, and exercise science with a specialty in nutrition, and for almost two decades taught courses in social justice, health, weight and nutrition. Bacon's best-selling books, Health at Every Size and the co-authored Body Respect, have been credited with helping galvanize the global body positivity movement.
Substantia Jones
Photo-activist Substantia Jones created, manages, and is sole photographer for the 10-year-old fat acceptance campaign, The Adipositivity Project, hosting a diverse and growing collection of hundreds of her photographs of fat people of all genders, mostly women, mostly nude. She describes the project as "feminism, fuckyouism, and fat." Her photography has been featured in books, magazines, and news outlets. She lectures internationally, and her work has been exhibited in galleries and museums across the globe.
Conference Schedule
The main conference will begin with a Keynote welcome lunch at 12:00 noon on Friday, August 3rd and will finish with a Sunday Keynote at 1:00 PM on Sunday, August 5, 2018. Click on the link below to view the schedule.
For all of the latest information for conference attendees, including schedules, room numbers, program book, food information, and more, please click HERE.
Rates info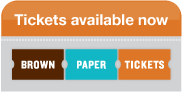 | | |
| --- | --- |
| Early bird members (opening til May 31) | $250.00 |
| Early bird non-members (opening til May 31) | $290.00 |
| Regular price members (Jun 1-30) | $290.00 |
| Regular price non-members (June 1-30) | $330.00 |
| Late registration members (after June 30) | $350.00 |
| Late registration non members (after June 30) | $375.00 |
Save money and support the cause! ASDAH memberships can be purchased at the time of registration! Membership is available on a sliding scale basis of $75-$3.
Click here to access registration through Brown Paper Tickets. You will be redirected to another page in which you can easily and securely process your registration.
Opportunities to support/sponsor
ASDAH is committed to making our conferences as accessible as possible. We can do this with your help! Please consider making a donation to support and/or sponsor those who would like to attend, but are experiencing financial barriers.
For more information about our sponsorship program and to donate now, click here.
Scholarships Available
Thanks to our generous institutional sponsors, ASDAH is able to offer scholarships to folks who need financial assistance in order to attend the conference. Priority for scholarship awards will be given to people who are members of marginalized communities. Applications for assistance are due by May 20th.
CEUs
ASDAH is in the process of securing Continuing Education Credits for a variety of professions including Mental Health Counselors, Dietitians and Social Workers. At this time we are uncertain how many CEs will be available. We will let everyone who is registered know as soon as we know. At that time, we will give you an option to sign up for CEs.
Optional Pre-Conference Offerings
9:00 AM - 12:00 Noon, August 3, 2018
(Friday August 3rd 9 AM - 12 PM)
Pre-Conference Session for People of Color Only
This year ASDAH is hosting a pre-conference session that will only be open to for those identifying as People of Color. The POC-only pre-conference is being organized and facilitated by Gloria Lucas, Shilo George, Dr. Joy Cox, the chair of ASDAH's Inclusivity Team, and Misia Dinea. More information on programming and facilitation will be available soon.
*Please Note: there will also be a POC only lounge that will be open during all conference hours and a POC only caucuses led by Lisa Marie Alatorre.
Pre-Conference Session: Weight Stigma is a Social Justice Issue
This pre-conference session is intended for folks who are newer to Health At Every Size and Weight Stigma as a Social Justice Issue as it relates to other issues of oppression through an intersectional lens. This workshop is led by Nancy Ellis-Ordway, PhD, MSW and Rachel Smith, MA, LPC, NCC, CAC II, RYT 500.
Weight stigma is so woven into the fabric of our culture that it is usually unquestioned. It pervades the thinking of policy makers, educators, health care professionals, journalists, employers, financial institutions, retailers, researchers and religious institutions, among others. While weight stigma affects everyone, it has disproportionately negative impacts on those with less power in the social hierarchy. It profoundly affects individual and public health, with substantial ethical implications. Policy decisions that focus on micro interventions of changing individual bodies obscure the enormous importance of the social determinants of health and quality of life. Interventions that target fat bodies conceal oppression and discrimination against minorities and people living in poverty without appearing overtly racist or classist. When physical, mental and social pathologies are defined as defects in individual biology, social change is seen as no longer necessary. Institutionalized bias becomes an excuse for inaction regarding efforts to address disparities in the social determinants of health. Focusing on bodily outcomes obscures discussion of other sociopoliticoeconomic constructed realities. Stigma has a fundamental influence on both individual and population health and needs to be addressed directly.
Travel info
We recommend arriving in Portland on Thursday, August 2nd in order to be present for the 9:00 AM Pre-Conference start and/or the 12:00 Noon Opening Keynote for the main conference. The conference will end before lunch on Sunday, August 5th. We recommend arranging travel out of Portland for Sunday evening.
If you are flying into the Portland area, we recommend flying into Portland International Airport (PDX). Transportation from the airport to the hotel is convenient using public transportation on Max Light Rail. From the Portland Airport board the MAX light rail Red Line just outside the terminal toward city center. De-board at "Pioneer Square" stop in downtown Portland and board the Orange Line to Milwaukie. De-board at "SW Lincoln and 3rd" stop. The University Place Hotel is across the street.
Taxis are also available at the Portland Airport and Portland is serviced by Lyft and Uber car services as well.
For more information on getting around in Portland, click here or here.
For Blue Star Shuttle to and from the hotel ($14 per person each way), call 1-800-247-2272.
Hotel Rates and Dates
The conference will be held at the
University Place Hotel and Conference Center.
310 SW Lincoln St.
Portland, OR 97201
We have reserved a block of hotel rooms from August 1 - 7, 2018 at the group rate of $109 per night (plus tax).
To reserve your room, call the hotel at (503) 221-0140 or toll free at 1-866-845-4647 and ask for the ASDAH room block. The cut-off date for this rate is 7/5/2018.
Hot breakfast and WiFi are included in the room rate. Parking is $15 per night. Please note that there is a $10 (plus tax) fee for the 3rd and 4th person sharing a room.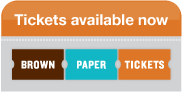 Full Conference Schedule with Room Assignments Available Here
Conference Menu Available Here

Registration: Friday, August 3rd, 8:30 am to 5:00 pm
Pre-Conference sessions: Friday, August 3rd, 9:00 am to 12:00 noon.
Main Conference Timeline: The main conference will begin with a welcome lunch at 12:00 noon on Friday, August 3rd and will finish with a Sunday Keynote at 1:00 PM on Sunday, August 5, 2018. Click on the link below to view the schedule.
Accessibility Statement
With a commitment to accessibility and inclusion, we have chosen services throughout this year's conference to accommodate all attendees' needs and maximize comfort. As such, we are happy to be providing:
A conference venue that is ADA accessible with elevators / ADA bathrooms
Reserved hotel rooms on our room block called "comfort plus" rooms that have ADA bathrooms (be sure to request when booking)
Chairs in conference meeting rooms that are armless and padded
Conference spaces with size inclusivity in mind
Airport accessibility using the MAX train to and from the airport and hotel
Various meal choices for those who have food preferences/requirements
As always, we strive to ensure those who are a part of the ASDAH family feel included and have what they need. If you are attending the conference and there is something needed that is not on the list, please feel free to contact us at asdahconf2018@gmail.com. Can't wait to see you in Portland!
Our Sponsors

ASDAH is incredibly grateful for our institutional and individual sponsors who make it possible for ASDAH to assist speakers and attendees to come to this conference.
(If you prefer to donate by check, please mail it to: P.O. Box 3093 Redwood City CA 94064 and write "ASDAH Conf Donation" on the check)


PREMIER SPONSOR

SPONSORING ORGANIZATIONS